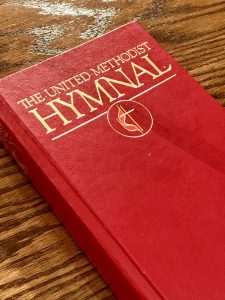 Sunday worship is at 9:30 a.m. in the sanctuary. It's truly a "come as you are" event. Come in jeans and running shoes, or come in a coat and tie or dress. What you wear doesn't matter! What matters is that you know that you're welcomed here.
Generally, here's what you can expect to find when you join us on Sunday morning:
we're musically blended – organ, piano, choir, hymns, and contemporary Christian songs

monthly communion for everyone in attendance

children's sermon's 

simultaneous Sunday school for children and youth

pastors occasionally wear robes

videos sporadically shown

traditional elements such as the Gloria Patri and Lord's Prayer

coffee and cookies before and after worship in the narthex

coffee may be brought into the worship space
Visit this page for a What to Expect Q & A.