This morning is the fourth in a 6-part sermon series called "Becoming a Contagious Christian." In this series, Pastor Drew will be talking about what it means to be "salt" and "light." (see Matthew 5). God desires each of us to be intentional in our Christian witness, both in deed and word. This series in intended to answer both why? and how? as it pertains to being prepared to share our "story." The Scripture verse for the series is 1 Peter 3:15 – "Whenever anyone asks you to speak of your hope, be ready to defend it" (CEB). The theme for today's message is being yourself — the way God made you — when sharing your faith.
Sermon #1: "What Matters to God Matters to Us"
Sermon #2: "'The reasons for my hope?' you ask"
Sermon #3: "Lowering Your Immunity, Part 1"
Sermon #5: "Really?
Sermon #6: "This We Believe!" (Palm Sunday)

Scriptures: Psalm 139:13-16 and 1 Corinthians 2:1-5
Many years ago Huey Lewis wrote and recorded Jacob's Ladder, a song about a "fat man selling salvation." The second verse goes like this:
Coming over the airwaves
The man says I'm overdue
Sing along, send some money
Join the chosen few
Well, mister I'm not in a hurry
And I don't want to be like you.
Well, friends, if our objective is to live into a faith which points to Christ rather than away from him, that's probably not the response we're looking for. Speaking for myself, when people size me up I hope they don't say, "One thing's for sure, I don't want to be like you!"
Assuming the song lyrics reflect the singer's personal sentiment, what do you think led him to invest the time and energy into writing a song about not wanting to be like Christians — or at least, certain Christians? Clearly, in his case there's no way to know for sure. But based on our collective knowledge of what usually turns non-believers away from the Christian faith, my bet is that it's probably inauthenticity. A failure – or maybe even an unwillingness – to be authentic, to be real, to be ourselves.
Authenticity is a challenge for everyone, but I think especially for those who believe they supposed to be somebody other than who they are. And to many outside this church, this describes many inside the church. If they do happen to come to church, what do a lot of them believe they'll find when they get here? Fakes. Masks. People who've put on the best Sunday clothes, their Sunday smiles, and have carefully wiped away any trace of being real, of showing signs of having the same struggles and issues they themselves have. And much of the reason for this is because, historically, this has been our modus operandi. We think we have to be a certain way in order to be an acceptable Christian. And so we present ourselves in a certain way for everyone else to see. A way that's not real. Inauthentic. And non-believers can sense this from a mile away.
This gets to the heart of the problem. People aren't interested in committing their lives to Christ unless they see in us persons who aren't trying to be anyone other than ourselves, struggles and all. The fact is, they need to know that they'll be acceptable here just as they are, struggles and all. Because one of the conceptions of those outside the church is that if they become a part of us, they have become just like us. And if you and I, the collective "us," unknowingly communicate that we're all the same, then they'll probably want to avoid us.
I recently read of one person who talked about how he perceived Christians to be before he himself came to faith in Christ. He said, "I came to [X] church expecting the leaders to be pushing everyone into the same mold. And I anticipated hearing that there was a thoroughly defined set of specs for how a Christian should look act, talk, smell, dress, and think." Whether we realize it or not, that's probably the perception many outside the church have of us. Fortunately, in the case of this man I just quoted, it turned out different than expected. In the church he tried out, he found it to be exactly the opposite. They had no need to try to fit folks into a certain Christian mold.
How wonderful that he found a church where they had immunized themselves against the belief that Christians are supposed to look, act, and think alike. Because the fact is, we aren't all the same. Each one of us is a unique design, and we don't have to pretend to be anyone other than the person God made. I really could make the topic of being authentic Christians into a whole sermon series, but for the sake of our purpose today, I'd like to focus on one particular aspect of it, which has to do with authenticity in faith-sharing.
So let me ask you, what type of person is best suited to do effective evangelism? For most of us, our answer is the type of person who's different than me. But think about that for a moment. If everybody thinks that the best type of person is someone else, then everybody is the someone else! I'm your someone else, and you're my someone else. And so the answer really is, all types. The type of person that's best suited to do effective evangelism are all types. Being effective in faith-sharing isn't limited to one or two types of personalities, but is something that all of us can learn to be utilizing the personality traits each of us has.
The remainder of this message is a naming of the six personality types which we talk about in the "Becoming a Contagious Christian" course. My point in sharing this information is so that you can see that God has wired you in such a way that you can learn to effectively share your faith utilizing your natural personality traits. My hope is that this will be one more way that we can build up our immunity towards the notion that I won't and can't share my faith with others.
Faith-sharing style #1: the Direct Style.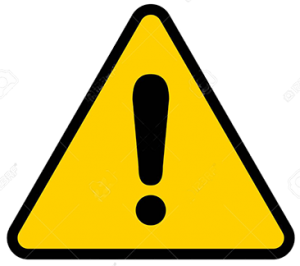 The example is Peter in Acts 2, where Jews from many nations have gathered in Jerusalem for the Jewish celebration of Pentecost. On this particular day, the Holy Spirit came upon the crowd like a mighty wind, and when everyone started talking at once, everybody there heard what was being said in their native language. For example, if I was from China, then I heard the people speaking Chinese. If I was from Russia, then I heard them speaking Russian. I imagine it was pretty chaotic.
When onlookers accused them of being drunk, Peter stood up and preached an extemporaneous sermon, in which he very directly explained everything that was happening. At one point he specifically said to his fellow Jews, "With the help of lawless Gentiles, you nailed [Jesus] to a cross and killed him. But God released him from the horrors of death and raised him back to life, for death could not keep him in its grip" (Acts 2:23-24). Peter was to the point. He didn't soft peddle the message or sugarcoat it. You killed him and God raised him. But rather than it turning people away, his direct approach – which reflected Peter's personality – resulted in 3000 Jews coming to faith in Jesus Christ that day.
The personality traits of the Direct Style:
confident
bold
assertive
skips small talk
gets right to the point
has strong opinions and convictions
If these traits more or less describe you, then God's probably wired you to share your faith through a direct style of communication.
Faith-sharing style #2: the Intellectual Style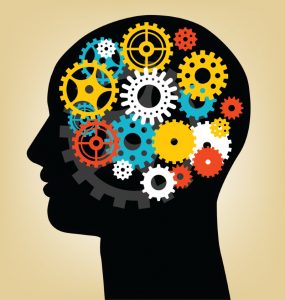 The example is Paul in Acts 17, where he finds himself in Athens, Greece, hobnobbing with the local thinkers and philosophers. After listening to everything they had so say about the various gods, he got their attention by 'speaking their own language,' metaphorically speaking. He said to them, "Men of Athens, I notice that you are very religious in every way, for as I was walking along I saw your many shrines. And one of your altars had this inscription on it: 'To an Unknown God.' This God, whom you worship without knowing, is the one I'm telling you about" (Acts 17:22-23). He then went on to give many logical arguments for the truth of Jesus' resurrection. The result was that some of them became believers in Christ.
The personality traits of the Intellectual Style:
analytical
logical
inquisitive (you like to ask a lot of questions, even if you don't' have answers)
likes to debate
emphasis on reason
more concerned with what people think than how they feel
seeker of truth
If these traits more or less describe you, then God's probably wired you to share your faith through an intellectual style of communication. This is my main style.
Faith-sharing style #3: Testimonial Style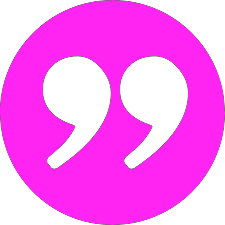 The example is the man in John 9 who was born blind. One day Jesus gave him the ability to see. As you might imagine, he told everyone he knew what Jesus did for him. When the religious leaders caught wind of it, they didn't believe him, even questioning his parents to see if he'd in fact been born blind. Because this miracle took place on the Sabbath, they accused Jesus of being a sinner, to which the man responded, "I couldn't say whether or not he's a sinner. But I know this: I was blind, and now I can see!" (John 9:25). He didn't try to convince the religious leaders of the truth through logic and reason, but simply told his own story: I was blind, but now I can see. That's my story and I'm sticking to it!
The personality traits of the Testimonial Style:
clear communicator
good listener
vulnerable about your own personal life, sharing the ups/downs
astounded by the account about how God reached you
sees links between your experience and that of other people
If these traits more or less describe you, then God's probably wired you to share your faith through a testimonial style – here's what God did in my life. This is my secondary style.
Faith-sharing Style #4: Interpersonal Style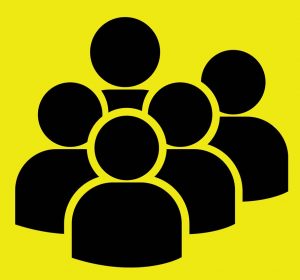 The example is Matthew in Luke 5:29, which says, "Later, Matthew held a banquet in his home with Jesus as the guest of honor. Many of Matthew's fellow tax collectors and other guests also ate with them." Matthew was a tax-collector when Jesus called him to follow him. Even after going on the road with Jesus, he remained connected with his other tax-collector friends. At one point he threw a party where Jesus was the guest of honor, and invited all of his friends and acquaintances from his previous life to meet him, so that they might choose to follow as well. He knew the tax-collector life, and the joy of going a different way. He wanted the same for them. And so he made arrangements for them to meet Jesus in a very safe setting (unreligious).
The personality traits of the Interpersonal Style:
relationally warm
conversational
compassionate
friendship-oriented
focused on people and their needs
comfortable in groups
If these traits more or less describe you, then God's probably wired you to share your faith through a style that's interpersonal in nature.
Faith-sharing style #5: Invitational Style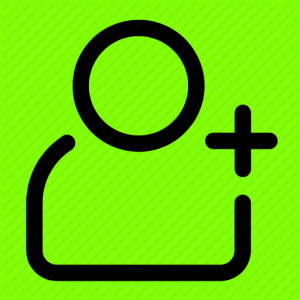 The example is the woman at the well in John 4. After walking in the hot sun all morning, Jesus and companions came to a well outside of the town of Sychar. The Twelve went into town to get food while Jesus sat down at the well. While waiting for his friends to return, a woman from Sychar came to the well. After a lengthy conversation, she had what today we might call a conversion experience. The scales fell from her eyes and she realized she was talking to none other than the Messiah himself.
What did she do? Well, rather than dropping to her knees in humble penitence, she instead dropped her water jar and ran back to the village, telling every person she met along the way, "Come and see a man who told me everything I ever did. I'm pretty sure he's the Messiah!" (John 4:29). Come and see for yourself. Check him out. Come back with me. She issued invitation after invitation. She didn't make anyone come back with her, but simply invited people to go see for themselves. The result was that some took her up on her offer and, after hearing Jesus for themselves, became believers.
The personality traits of the Invitational Style are similar to some of the Interpersonal Style:
hospitable
persuasive ("you'll really like it!")
enjoys meeting new people
enthusiastic (not afraid to show your excitement)
spiritually opportunistic (look for opportunities for others to experience God)
If these traits more or less describe you, then God's probably wired you to share your faith by inviting people you know to events where they might either have a spiritual experience or just be exposed to God's people in an enjoyable, social setting. It should be noted, however, that inviting people to church events, whether a dinner, a program, Vacation Bible School, or worship, is something that all of us can do. And bar none, being invited the #1 reason people connect to a community of faith. We could spend $ thousands on direct mail campaigns and TV marketing, and it wouldn't come close to the number of people who will walk through our doors as a result of being invited.
Faith-sharing style #6: Serving Style.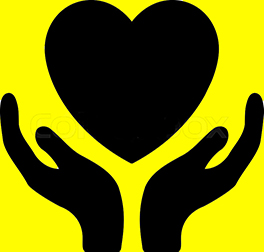 The example is Tabitha in Acts 9. In the early years of the church, she was a windowed believer who lived in Joppa, and was described as someone "who was always doing kind things for others, and helping the poor" (Acts 9:36). She was most noted for making coats and clothing for widows, most of whom probably lost everything when their husbands died. Her service was so instrumental in the work of the early church that when she became ill and died, they immediately sent for Peter to come – not to preach her funeral, but to raise her back to life! Which he did. Why? Well, we can only assume that it was so she could resume her service to widows until she died again. Thanks be to God that they didn't call Peter back a second time, and so let her finally enter into her eternal reward!
The personality traits of the Serving Style:
patient
others-centered (often it's not even about my story)
sees needs and finds joy in meeting them
shows love through actions more than words
attaches value to even menial tasks
If these traits more or less describe you, then God's probably wired you to share your faith through acts of service. Again, another word of caution. Acts of service are not meant to replace words of testimony when it's appropriate. For those wired to serve, it's often while you're serving that God creates opportunities to verbally share your story and beliefs.
These are the six styles of faith-sharing, or evangelism, that pretty much cover all of us. None of them are more important than the others. None of them are more effective than the others. And for sure, none of them is more "Christian" than the others. They're all important and necessary.
The great thing about this is that God has wired every one of us in a way that we can learn how to effectively share our faith in Jesus with other people. And we do so utilizing our natural abilities and traits. Would you believe me if I told you that with the help of the Holy Spirit, and maybe some training and encouragement from people, for the disciple of Jesus Christ, faith-sharing is as natural as being born? Because the truth is, you can do with the personality traits you were both with!