Scripture: 1 Timothy 2:1-7
Hopefully, by now your turkey-induced coma has worn off, and you're not feeling nearly as groggy as you may have on Friday. Caroline came home from work on Friday and told me how she felt like she was dragging most of the day – probably from the day before!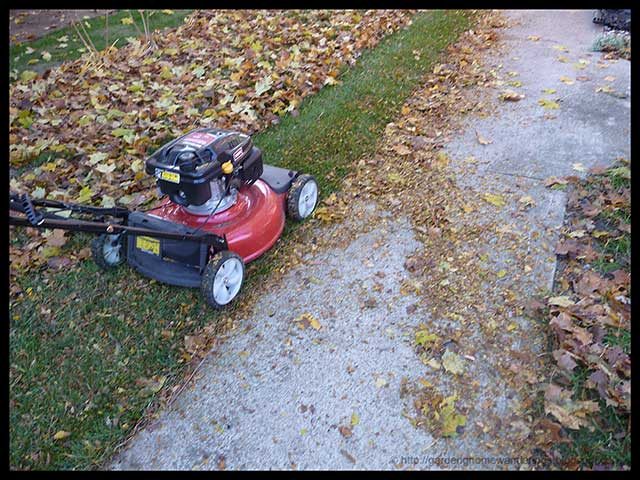 For me, Friday was an opportunity to finally—finally!—do my last mowing. Can you believe it? The day after Thanksgiving and I'm still getting the lawn mower out! There were quite a few leaves in my yard I needed to mulch before the snow comes for good.
And speaking of Thanksgiving, last Tuesday we played a silly but fun game at Confirmation class that got us staring to think about the things for which we're most thankful. By the end of the game, they'd pretty much covered the whole gamut, and expressed thanks for everything from air, to warm fresh fries, to one's Xbox, to family, to God's love.
What are the things you're most thankful for these days?
Over our morning coffee on Thursday, Caroline and I did a little bit of what I'm most thankful for. One of the things I'm grateful for is live streaming music. I love the fact that we now live at a time when we have millions of songs at our fingertips through platforms like Spotify and Pandora. We're no longer limited to our personal collection of CD's. These days I can do a search for almost any album or artist, and come up with most of their music—and then listen to it. Live streaming may not bring about world peace, but it sure is a great 21st century innovation.
Being thankful is a good thing, right? We've all the had the disheartening experience of giving someone a gift and not receiving any kind of expression of thanks in return. The fact is, we have to teach our children to express gratitude. To prove my point, I'll ask a question, and you answer it. What do you say?…("Thank you"). When it comes to showing gratitude, we have to learn to do it!
Psalm 107 take this approach and "teaches" us to be thankful. It opens with the command, Give thanks to the LORD, for he is good; his love endures forever. In that single verse we're told what to do and why to do it. The what: give thanks to the Lord. The why: because he's good and is love has no limits and will last forever and ever.
Psalm 91 removes the command, and goes straight for the act of giving thanks. It begins with a proclamation:
I will give thanks to you, O LORD, with all my heart; I will tell of all your wonderful deeds. I will be glad and rejoice in you; I will sing the praises of your name.
Being thankful is good, proper, and appropriate. But it could be argued that it goes beyond being polite. It could be said that both being thankful and expressing it are paramount to our well-being; that gratitude is an essential state of mind for our emotional and spiritual well-being. For example, having clean air to breath is good, and most of us take it for granted. But the truth is, it's more than just good to have, it's necessary for our physical well-being. Likewise, when it comes to our emotional and spiritual well-being, gratitude is just as important.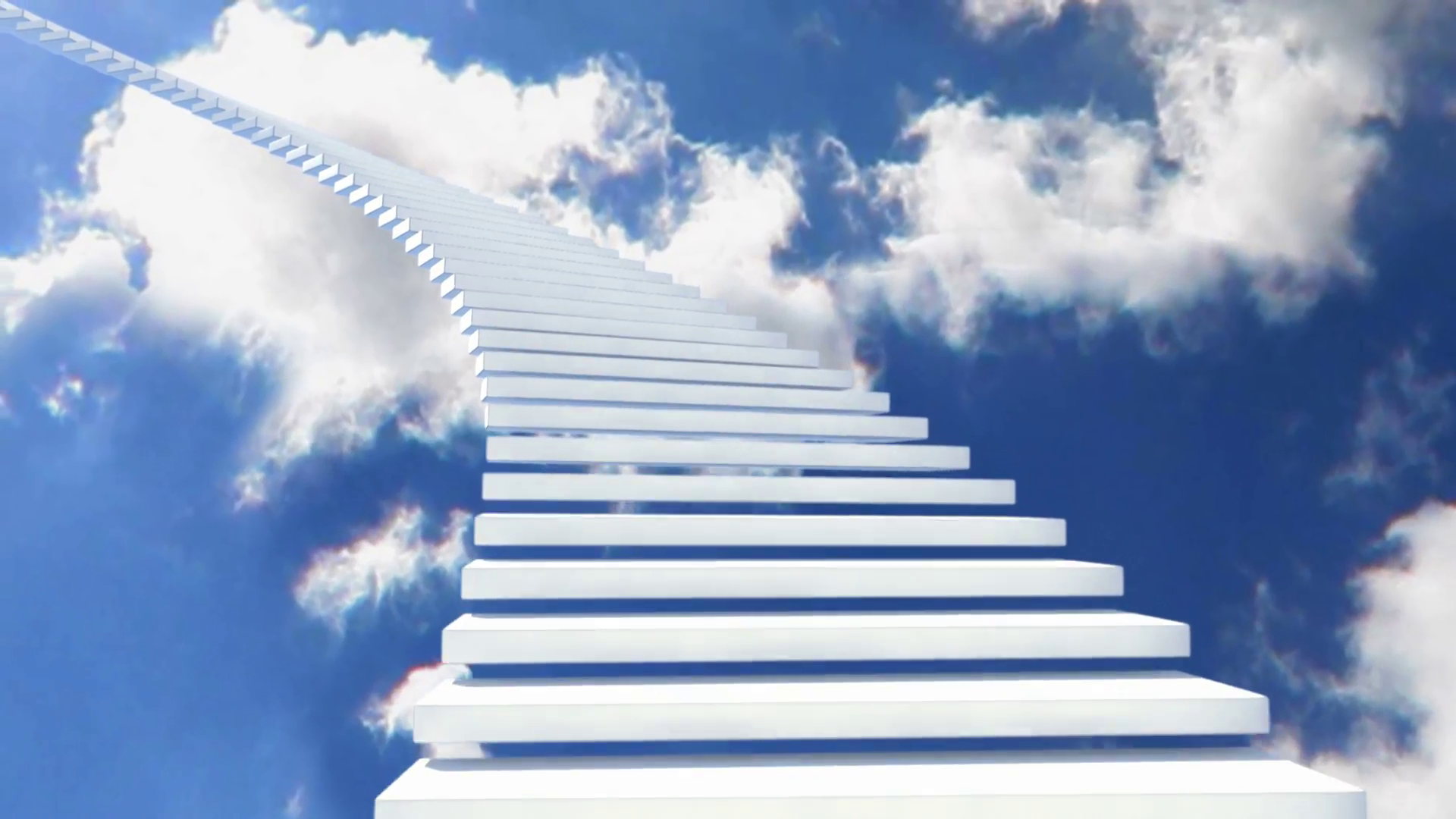 What does this image on left look like to you? (a stairway to heaven). For the sake of discussion, let's associate this stairway with prayer. Prayer is the pathway to heaven. That is, the pathway to God. Prayer is the means by which we communicate with God.
Now, how about the image below – what do you see? (a window into heaven) If prayer is the pathway to heaven, a thankful attitude opens the windows into heaven. It's as we look up with grateful hearts that we get glimpse of glory through these windows. If prayer connects us to God, so that we can hear him, then gratitude is the window into heaven so that we might experience previews of our ultimate home.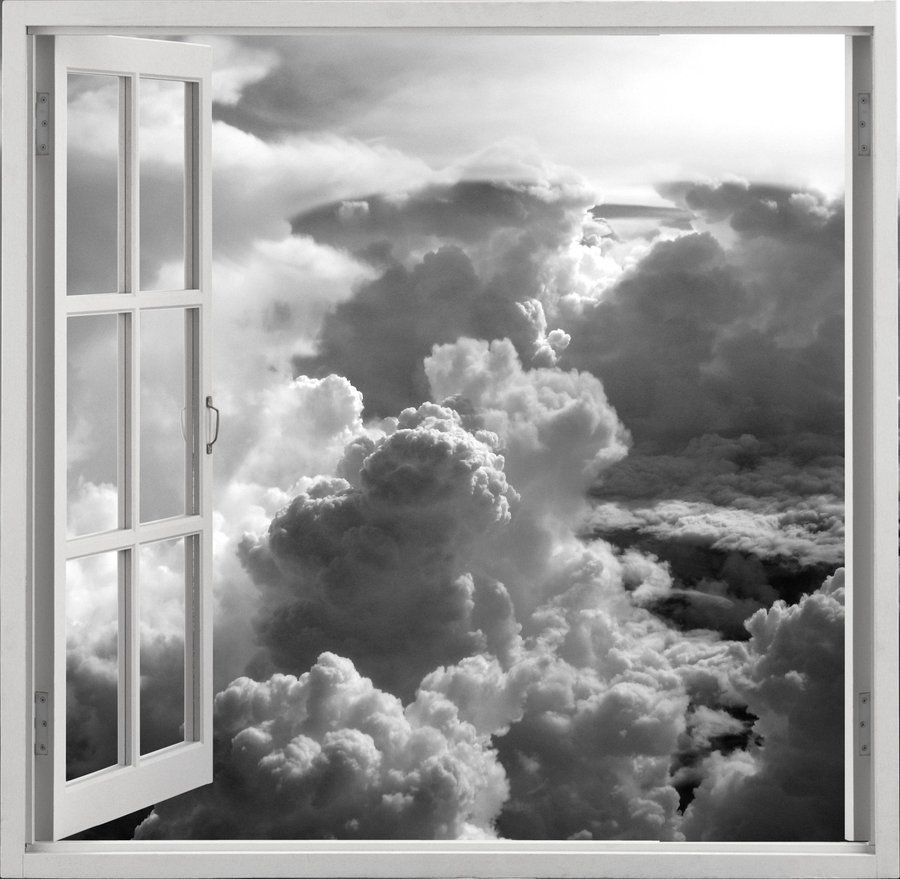 While preaching heaven as our eternal "reward" has never really been a focus of mine, it's nevertheless an important truth that every follower of Jesus Christ has been promised an eternity of heavenly glory. We can't say for sure exactly what that will look like, or when it will ultimately come to pass, but Scripture makes it clear that it'll be a glorious thing. Revelation 21 word-paints a beautiful picture of what that ultimate heaven. In a vision, God gives John the Evangelist an insight into what it'll be like.
He writes,
"Then I saw a new heaven and a new earth, for the former heaven and the former earth had passed away, and the sea was no more. I saw the holy city, New Jerusalem, coming down out of heaven from God, made ready as a bride beautifully dressed for her husband. I heard a loud voice from the throne say, "Look! God's dwelling is here with humankind.  He will dwell with them, and they will be his peoples.  God himself will be with them as their God. He will wipe away every tear from their eyes.  Death will be no more. There will be no mourning, crying, or pain anymore, for the former things have passed away." (Rev. 21:1-4)
He then describes the physical design of the New Jerusalem. The wall of the city is made with jasper, and the city itself is made of pure gold. The city foundations are decorated with every kind of precious stone. Each gate in and out of the city is made of a single pearl. The streets are pure, transparent gold. (vv. 18-21)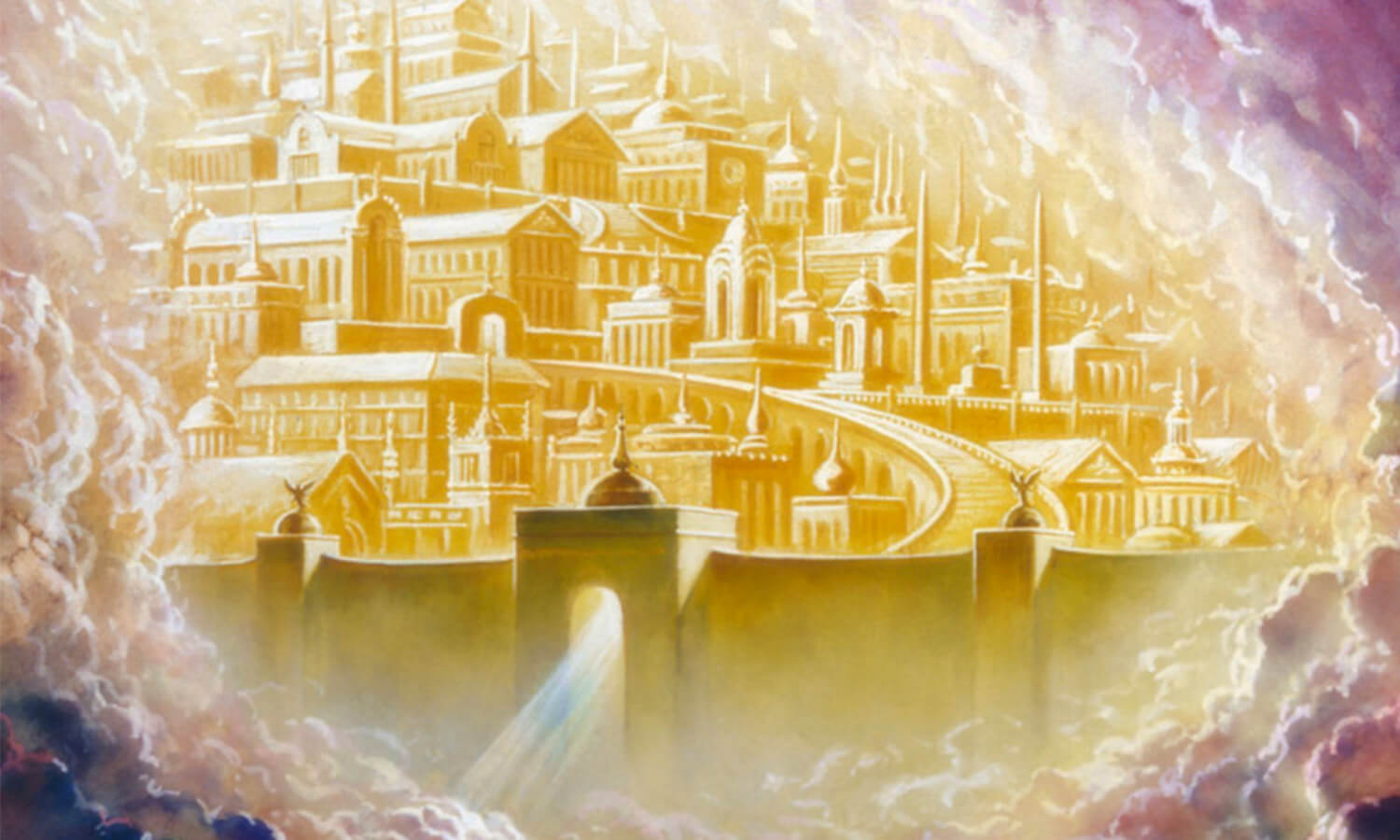 So our final, eternal dwelling place, what John calls New Jerusalem, is described as a city made of pure precious jewels where there is no death, no tears, no mourning, no crying, and no pain.
How dissimilar this is to our present reality, where in this world we're all too familiar with tears, mourning, crying, pain, and death. We live in a broken, hurting world. In this world, it's easy to lose hope. We have to consciously work at staying hopeful and encouraged, because the default circumstances of life on this side of heaven try move us in the direction of anguish.
This is one of the reasons the Father sent his Son into our world. Every Advent we read Isaiah 9:2 and attribute its fulfillment to the birth of Jesus: The people walking in darkness have seen a great light;
on those living in the land of deep darkness a light has dawned.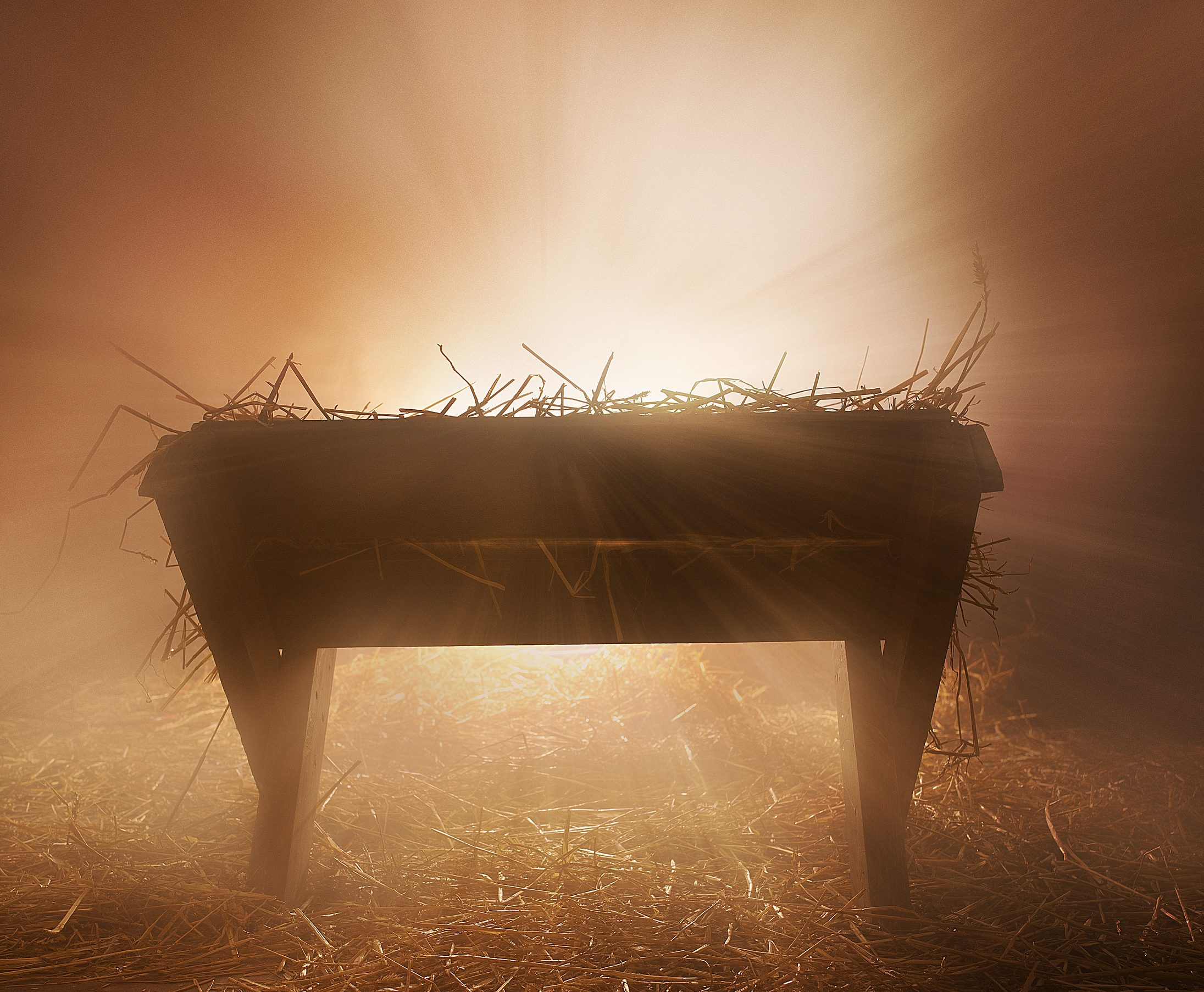 God sent Jesus to give us hope. Why? Because on this side of heaven hope doesn't come naturally. And it's these glimpses of heaven that give us hope.
Which brings us back to my original point, which is that an ongoing posture thankfulness is the means of experiencing hope. Put another way, a thankful attitude opens the windows of heaven, through which spiritual blessings fall freely onto us. As the Apostle Paul once wrote, "Praise be to the God and Father of our Lord Jesus Christ, who has blessed us in the heavenly realms with every spiritual blessing" (Ephesians 1:3). We can't live in heaven today, but we are given a glimpse of it, and this keep us hopeful. And I believe that thankfulness opens us up to these experiences, which then provides further reason to be grateful. As one author puts is, "Thus your path becomes an upward spiral, ever-increasing in gladness."
As we live in thankfulness, we experience the hope that God offers us. When we live in a state of thankfulness, we "see" into heaven, not with our eyes, but with our hearts. Even as we struggle with pain, hurt, mourning, and death, we can be thankful. Because our gratitude is not circumstantial, but grounded in the hope we have in Jesus Christ. A thankful mind-set does not entail a denial of reality with its plethora of problems. But instead, it rejoices in God our Savior in the midst of trials and tribulations.
Habakkuk 3:7-18 really is the dictum of all God's people:
Though the fig tree doesn't bloom,
and there's no produce on the vine;
though the olive crop withers,
and the fields don't provide food;
though the sheep are cut off from the pen,
and there are no cattle in the stalls;
I will rejoice in the Lord.
I will rejoice in the God of my deliverance.
Along this same line of thought, at every funeral in which I officiate I make sure I remind those present of the truth of Psalm 46.1 – "God is our refuge and strength, a help always near in times of great trouble."
As we live in thankfulness, no matter the circumstances of life, we experience the hope that God offers us. A hope for this life and the life to come. For this Thanksgiving weekend, and every day hereafter, here's the bottom line: the aptitude for living a beatitude is a holy attitude of God-ward gratitude.