What would you tell them if a friend asked you to describe God? Many of us who consider ourselves "seasoned" Christians take our understanding of who God is for granted. Today is the first in a 4-part series entitled "Who Is This God of Ours?" which is designed to help us identify some of the important attributes of God so that we can talk with others about it.
Today's focus is God's LOVE.
Scripture: Luke 15:1-10
Friends, I'm about to embark on an impossible task. In the span of about 15 or so minutes, I'll attempt to talk about an aspect of God's nature that's been the content of books, studies, entire classes, and probably even lifetimes of thinking and contemplation. It's certainly a topic that could easily be covered in a multi-part sermon series. This morning I'm going to talk about God's loving nature. But be forewarned, I'm only going to scratch the surface. With that said…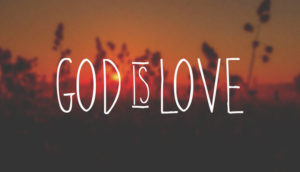 God is love (1 John 4:8, 16).That's how John sates it (John is the author of the Gospel of John as well as three pastoral letters in the New Testament). God is love.I don't want to get too technical or philosophical here, but it's important to note that in these particular verses John doesn't say that God is loving.No, he says that God IS love.In other words, this is not a statement about what God is like, but about who he is.
There's a major difference between the two. 'God is loving' describes what God is like. It reveals a characteristic. And the same thing could be said about millions of people. A lot of us are loving people. We show love towards others, we act in loving ways, etc. But John wants to be very clear that God is more than just a god who acts in loving ways—which, of course, he does—but that love is the core of who God is. Love is the core of his being. God IS love.
To put this in perspective, let's quickly compare the attribute of love to two other attributes of God's character which he loves to pour out into his people. In the church, we refer to these special attributes as spiritual gifts. Spiritual gifts are special abilities that God gives his people to be used for the purpose of building up the body of Christ, the church. The New Testament identifies 20+ spiritual gifts. All of them are important and necessary for the church to continue doing what we're called to do. But as important as they are, Paul says that without love, every single one of them falls flat and is spiritually useless.
For example, he says that you give your life for the sake of someone else, but if it's not done out of love, it's ultimately a waste of your life. And at the very end of this long passage on spiritual gifts, he makes this very important statement: "Now faith, hope, and love remain—these three things" (1 Corinthians 13.13). Meaning, of all the spiritual gifts and character attributes God gives to human beings, only faith, hope and love are eternal. Every other gift and ability will end when Christ returns. When he returns, wisdom, miracles, tongues, teaching, etc. will no longer necessary. But faith, hope, and love will continue on for eternity. They have no ending. All three are really, really important. But one of them is more important than the other two. Which one? Love. Now faith, hope, and love remain—these three things—and the greatest of these is love (v. 13).
Here's my point. Faith and hope are eternally important to God. And they're both expressions of his nature. But nowhere in the inspired Word of God does it say, "God is hope," or "God is faith." Yes, three times it does say, "God is faithful," but that's not quite the same as "God is faith." On the other hand, Scriptures does declare that "God is love." And it does so twice – 1 John 4:8 and 4:16. The person who doesn't love does not know God, because God is love (v. 8). God is love, and those who remain in love remain in God and God remains in them (v. 16). Love is the foundation of who God is.
That being said, what's the significance of this eternal, foundational reality, that God is love? Well, it might help to briefly look at the word "love." The English language has only one word for love…'love.' But Greek, the language of the New Testament, has multiple words to describe love in its different forms. The Greek word for love most frequently used in the New Testament is agapē. Agapē means to love the undeserving, despite disappointment and rejection. It's unconditional love. It's a love that seeks the best for others. Ultimately, it's the love originating from God and shown to and bestowed upon humankind. So, when John tells us that God is love, he's telling us that unconditional love for the most undeserving is the core of God's being. And because this is so, everything God does—everything—is an expression of agape love.
Let me ask you a question. Has there ever been a person born into this world who's not naturally craved to be loved? No! I don't care who they are. Even the most hardened sociopath has a deep need to be loved whether or not they're consciously aware of it. I even think the need to be loved is present in infants who are still in utero. The need to be loved is at the core of our human nature, and when the love we need is missing, it can have devastating effects. It may be somewhat of an oversimplification, but I would say that the great majority of human brokenness is the result of missing love, or the presence of diseased love. But the fact remains, every human being needs to be loved, and if they're not, bad things happen.
The problem is, in our state of brokenness, which results in our fallen sin-nature, nobody, including myself, necessarily deserves to be loved. And by that I mean, even the most ethical and moral persons among us have their own skeletons in the closet which they hope no one will ever discover. If deserving to be loved depended upon being morally perfect, then none of us is deserving, because we all know the bad things we've done, said, and thought about. That's the problem.
And that was the problem facing many of the people who'd stop and listen to Jesus. Today's reading begins with Luke informing the listening audience of the type of societal vermin with whom Jesus was associating. Luke himself didn't view them this way, but he nevertheless used terminology that helped the reader understand how most of the religious community viewed them. They were "tax collectors and other notorious sinners."
I think it would be safe to say that most of these "notorious sinners" were not feeling the love from the people in their community. They knew their sins. They knew they were hated by others and, most likely, suffered from self-hatred. So, seeing their broken hearts, Jesus tells them three stories, all of which describe God's gape love for them.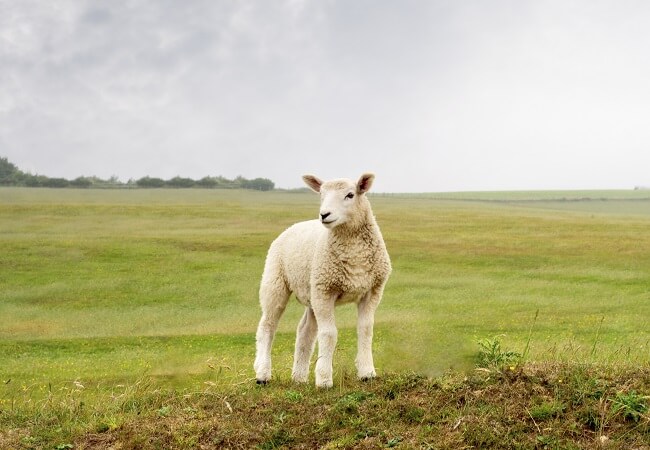 The two stories we heard today—the parables of the lost sheep and the lost coin—both describe the same thing: Something is lost, and someone leaves everything else behind to go and find it. The shepherd walked away from the 99 "good" sheep in order to find the 1 "bad," undeserving sheep, the one who'd wandered away. The woman still had 9 coins, but stopped everything she was doing and tore her house apart in order to find the 1 lost coin. Not because she was greedy, but because she knew that one coin still had value, even though it had been swept under a rug and forgotten.
Isn't that our human predicament? In one way or another, each one of us can identify with this. We're the sheep who wandered away. We're the coin that's been forgotten about. And at some point we silently ask ourselves is, "Does anyone care?"
Jesus's answer is, "I care!" Even if no one else cares, I care that you're lost and forgotten, and I'm already out searching for you." Why? Because God's love for every person here—and out there—is unconditional, and not based on our deserving it That's the beauty and power of agapē love. It's God nature to love the undeserving, despite disappointment and rejection.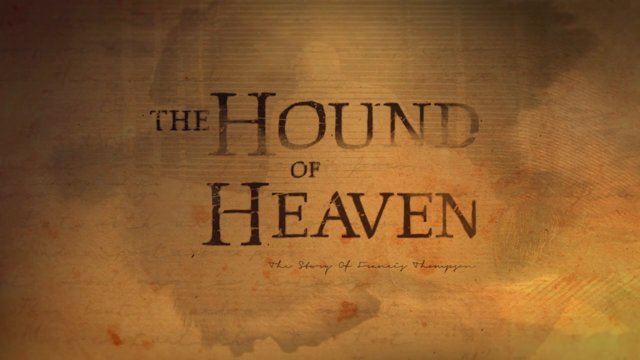 We can disappoint and reject God all we want, and for as long as we want, but that will never stop God from loving us. And he won't stop seeking us out. One poet has called God "the Hound of Heaven."
Remember what I said last week about Paul, how before he became the great saint of the church who got the church going and wrote much of the New Testament, he was a persecutor of Christians? After he came to faith in Christ, he recognized the fact that despite all the good things he may have done previously, his cruel actions towards Christians made him undeserving of God's love. In a letter of encouragement to the young pastor, Timothy, Paul wrote, "Christ Jesus came into the world save sinners—and I am the worst of them all" (1 Timothy 1.15). He knew what he deserved and didn't deserve.
Recognizing his own undeserving, he asked a very crucial question: Can anything ever separate us from Christ's love? (Romans 8:35) And knowing that some people, in a state of spiritual and emotional brokenness, would look at the things they'd in life and answer, "Yes, I've done things that can separate me from God"—knowing that, he answered his own question. I am convinced that nothing can every separate us from God's love. Neither death nor life, neither angels nor demons, neither our fears for today nor our worries about tomorrow—note even the powers of hell can separate us from God's love. No power in the sky above or in the earth below—indeed, nothing in all creation will ever be able to separate us from the love of God that is revealed in Christ Jesus our Lord (Romans 8:38-39). Nothing.
This week I had the opportunity to hear someone's story of coming to faith in Christ. Life for her was such that she started drinking and doing drugs at age 11. Her family occasionally went to church, and she was even confirmed in 8th grade. But it was meaningless. Just religion. By the time she was in her early 20s, she'd long concluded that God could never love her. Not even that he wouldn't love her, but that he couldn't love her. She believe her life choices and actions were such that God was unable to love her. But through the persistence of a friend, and the undeterred wooing of the Holy Spirit, the Hound of Heaven found her. Jesus Christ, the Great Shepherd, found her, and whispered into the ears of her heart, "I care about you, and I love you, even if you don't love yourself." And it wasn't long before she was heading down a much different path in life, and living and working for Christ.
Your story may not be that dramatic, and maybe you've never truly believed that God couldn't love you. If so, then praise God! Count it a blessing. But if you have felt that way, or if you do feel that way, then know the truth: God IS love. The core of who God is, and out of which he acts in this world, is agapē love. And nothing in all of creation can separate us from that love. Nothing.