Scriptures Readings: Matthew 6:25-34; Joel 2:28
Question: what needs to happen if you want to change a particular behavior or habit? I realize there's more to altering unhealthy behaviors and unhealthy habits than what I'm about to say, but I think the biggest thing that'll facilitate such change is changing your focus—changing what you give your attention to. In almost every aspect of life, whether on a personal level or a corporate level, such as a church, the biggest hindrance to forward movement is backward vision.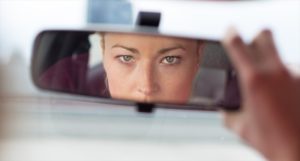 And by backward vision I mean two things which go together. The first is focusing on the past – because its's nearly impossible to move forward while staring in the rear-view mirror. And along with that, focusing on the present, to a certain degree. So, too much focus on what was and what is can thwart our ability to see what can be.
I recently shared with you that I struggle with procrastination. I realize I'm not unique in this regard; a lot of people procrastinate. But the fact that many people struggle with procrastination doesn't make it a desirable habit. So the fact is, I'd like change this aspect of my personality.
But it occurs to me that I've really been my own worst enemy. And that's because for 53 years I've always thought of it as the way God wired me. That it's who I am by nature. I am a procrastinator. For my entire life the perceived truth I've believed about myself is that I procrastinate because I am a procrastinator. That's been my what was and what is. My past and my present. When I focus my attention on what was and what is, it's difficult to get a picture or an idea of what may be, or what's to come. So, if I keep telling myself that I always have been a procrastinator because it's who I am, do you suppose it'll ever be otherwise for me? No, I don't think so. Change is not very likely.
But there's a second aspect of this "backward vision" that also needs to be addressed if I'm going to move forward and change my habit of procrastinating. In my situation, not only is it important for me to stop focusing my attention on past and present realities, but more importantly, I have to change my tune altogether. I have to stop believing the lie. Nothing will change until I stop calling true what is in fact not true. The lie is that I am by the way God wired me a naturally-born procrastinator. The truth is probably closer to the idea that over the course of many, many years, I procrastinated enough times that eventually I chalked it up to me just being that way. And probably along the way others unknowingly reinforced this belief.
But I no longer believe this is the way God made me. So I'm now going to throw out that self-defeating tape that's been playing in my head for 53 years, and replace it with the truth. For true change to occur, you have to replace the lie with the truth. In my case, the truth is that God blessed me to be a blessing to others (a major point of the message from two weeks ago). The problem is, when I procrastinate I'm anything but a blessing to others. Just ask my family or the church staff! The truth is also that I'm not a victim of my past life forces. 2 Corinthians 5:17 says that "anyone who belongs to Christ has become a new person. The old life is gone; new life has begun!" The truth is that I'm a new person. And the new tape I'm going to immediately play in my mind every time I'm tempted to put something off until a more opportune time.
For true change to occur, you have to replace the lie with the truth.
So, true transformation only happens when we replace our backward vision that doesn't align with the truth of God's Word with forward vision that does align with the truth of God's Word. When we take our eyes off the past – how it's always been – and uproot any lie that's there and replace it with the truth. These two steps are vital for making change in both one's personal life and our corporate life.
So, as it pertains to our congregational life, unless you're relatively new here, I think it's fair to say that all of us here are well aware of the fact that the current situation of our church life looks a lot different from our past. And, if we're going to be honest, this causes quite of bit of worry on the part of those people who've been actively involved in the life of First UMC for a long time, who remember what was, and look at what is, and worry more than a little about what will be.
So, for the sake of this discussion, I'd like to name the perceived past and present realities, as well as the lie that's easy to believe about ourselves. And then I'd like to offer a new vision of what can be, not based on our perception of what's been, but based on the truth of God's Word. So, here it is…
When it comes to our past, there's no arguing the fact that we were a large congregation.
This sanctuary was full on Sunday mornings
All of our Sunday school rooms were utilized for Sunday school
For many years over 100 children participated in Vacation Bible School
One confirmation class in particular had almost 40 kids!!!!
We had so many volunteers that we actually had a paid volunteer coordinator on staff
At one point there were 16 people on staff
For a while there were 2.5 clergy on staff
On any given Sunday there'd be 3-4 clergy in the congregation as well as a handful of professors from Adrian College and Siena Heights University
On Wednesday's evening's the fellowship hall was full of children eating supper at Wednesday Night Live
For a number of years we sent mission teams down south for a week-long trip to clean up after a bad hurricane
Many of the movers and shakers in the community aligned with this church
So there's no denying the fact that in the relatively recent past (20 years), First United Methodist Church looked a lot different than it does today.
The bottom-line in all of this is that because of the high number of people actively involved in this church for so many years, we've always seen ourselves as a large church. And the approach we've historically taken for doing ministry has come out of that perception. For example, having a lot of people on staff is one of the ways that perception gets lived out. The problem for us, though, is not that we're no longer the size we used to be—although that's what gets voiced as the problem. I think what's been challenging us these past few years is that we're not sure how to be anything but a large church. In all honesty, I think we've been working through a kind of identity crisis over the past 5 years. We're not who or what we used to be – that's a fact.
So, who are we? And how do we do ministry differently if the old ways of doing things no longer work? How do we remain vital and relevant with a staff of 3 people in the building during the week instead of 7 or 8?
For the past five years I've seen a lot of hand-wringing over the fact that this church isn't what it used to be. To me, that smacks of being focused on the past and the present. We remember when we used to be a large church. And we're concerned about the fact that today we have a lot fewer people here.
Now, here are five lies that are easy to believe if we not careful to guard our hearts and minds.
Vital, life-transforming ministry can only be accomplished by a large congregation. The fact is, transforming ministry can and does come out of small congregations.
Congregation size indicates vitality; the larger the congregation, the greater the vitality; the smaller the congregation, the less the vitality. I call that a lie because it's easy to mistake high amounts of activities for vitality. Being busy does not equal being vital. Vitality is not measured by the number of people it takes to do something; it's measured by the number of people whose lives are truly changed and transformed by the love and grace of Jesus Christ.
We'll probably never get bigger because that's just the way things are going these days. Yes, the fact is many mainline churches are shrinking, and there's an increasing number of people out there who intentionally don't associate with a church. But it's also a fact that there are churches that are growing. And it's not by mistake or by fluke. It's on purpose. And it's because they've committed themselves to forward-looking vision.
Our best days are surely behind us.
We're United Methodist, which means we can only do things the "The United Methodist way." That's just not true. Period.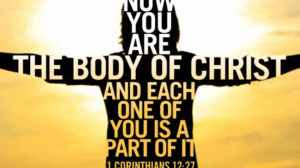 May I paint you a different picture of who we are and what can be? First and foremost, First United Methodist Church is a part of the Body of Christ. And Scripture tells us that nothing in this world can or ever will destroy the Body of Christ. When Peter professed his belief that Jesus was the Messiah, Jesus responded, "I say to you that you are Peter (which means 'rock' in Greek), and upon this rock I will build my church, and all the powers of hell will not conquer it" (Matthew 16:18). The Church is the only entity in the entire world that God has said he's actively a part of. Taking it one step further, to no other entity in all of creation has God said, "I am you and you are me." Only the church has this designation. Friends, we are part of the Body of Christ on earth, and even the powers of hell itself cannot conquer us! What makes us think that we will be anything other than Jesus Christ for the people of Adrian? Even if The United Methodist Denomination should undergo significant changes, that doesn't have to effect the effectiveness of this congregation of Christ-followers!
The fact is, we may be fewer in numbers than in years past, but the people of this congregation are very faithful followers of Jesus Christ. Something you may not know is even though there are fewer "giving units" in our church family than there were in years past, your average giving per "giving unit" has increased over the past five years. Even though the total number of dollars given has decreased over the past few years, many of you have actually increased your giving. To me, that's a sign that God's at work here. It's something that I celebrate.
We may not have quite the number of volunteers as we've had the in the past, but those of you who are serving in some way do so with great faithfulness. One significant difference is that starting this fall we've been providing nursery care and Children's Sunday school at both services. A big thank you goes out to those of you making this happen.
We've got new ministries up and running, including
DivorceCare
DivorceCare for Kids
a small group specifically for mothers of Lyceum students
a new Men's Bible Study
a course called Prayers That Heal the Heart
We're in the process of developing two new classes aimed at couples. One is specifically for the strengthening of the marriage, and the other is for couples who are considering divorce but haven't made the decision to do it yet. And, of course, there's also another GriefShare group that's meeting. Last spring I shared the vision I believe God's given me, and each one of these groups or classes aligns with a specific part of that vision.
Are there issues facing this congregation? Certainly, and a few of them are significant. And no one's denying that the current size of our congregation makes meeting some of these issues a bit more challenging. But it's also important to remember that in my five years here, we've received two very large bequests which total more than $400,000. That's over $400,000 that we hadn't planned on, which can be used to address some of these issues. If God moved those two persons to remember this church in their will, what would lead us to believe he won't do it again? I believe with all my heart that God will meet us at our points of need when those needs arise.
And also I also believe that God meets each of us at our own points in need when those needs arise. In today's reading from Matthew, Jesus makes this truth abundantly clear. When we worry, we're focusing on what is – or what we perceive things to be. I don't have enough. Things aren't going well. I'm all alone. Nobody cares. There's not enough to go around. /em> I don't know what to do. When we start to go down that path – like me stating that I am a procrastinator – it would be wise to play a different tape in our heads. The one of Jesus saying, "If God dresses grass in the field so beautifully, even though it's alive today and tomorrow it's thrown into the furnace, won't God do much more for you? Your heavenly Father knows what you need. So instead of focusing on what you don't have, focus first and foremost on God's kingdom and God's righteousness, and these things will be given to you as well" (Matthew 6:30-34).
Our best are surely not behind us. Yes, we've had some great days in the past, days that we can look back upon and celebrate. But God's given us a vision of something different than what was, and different than what is right now. It's a vision of what will be. And it's a vision that's based on God's promise given through the prophet Joel: God says, "I will pour out my Spirit on all flesh. Your sons and your daughters shall prophesy, your old men shall What Is YOUR Vision and Hope For Our Church?dream dreams, and your young men shall see visions" (Joel 2:28). You see, God has poured our his Spirit into us, and has given us a vision of something new and wonderful. God is at work here in this place. I believe our best days lie ahead. And I invite you to be a part of it.