What's happening in the
life of our church
October 11, 2023
---
A call for prayers for peace from our Michigan Conference Bishop David Alan Bard
Dear Friends in Christ in the Michigan Conference of The United Methodist Church,
I greet you in the name of Jesus Christ, who is our peace and who encourages us to be peacemakers when he says, "Blessed are the peacemakers, for they shall be called children of God."
Early in this century, an acronym to describe our changing world gained wide currency – VUCA. The world moving into the future is likely to be volatile, uncertain, complex, and ambiguous…
To read the entire article, please click A call for prayers for peace.
Bishop Bard's informative and encouraging words can also be found at Bishop Bard's Blog.
---
Impact moments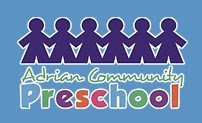 Nov 13 – The JOY Auction will be Monday, Nov 13 in the Fellowship Hall beginning at 7:00 pm. New this year, we will have a table for smaller items priced at $5 and $10 to sell before the auction. All proceeds will benefit the Adrian Community Preschool. Watch for more details as they become available. Think about what you can donate to the auction to support the preschool. Thank you!
Quiche Sales have begun! Just in time for Holiday visitors. Sponsored by the Congregational Care Team. Order forms are available now through Nov 12 with deliveries Nov 19. Order forms are at the Welcome Center and outside the church office. Three flavors; (1) ham, bacon & cheddar (2) spinach & mushroom (3) chicken & broccoli. Each quiche serves six and cost is $18 each. Completed order forms and payment can be dropped off at the church office or in the collection plate.
---
Calendar
Check the on-line church calendar via the church website for all events. Visit the church website at Adrian First UMC, then page down for calendar details. If you need help downloading to your phone, stop by the church office and we can help. Information is also posted on the church office window and weekly in the bulletin.
---
Upcoming Events
Oct 15 – Town Hall
Mark your calendar and bring your backpack (or laptop case). As we celebrate the start of a new school year, we want to make sure everyone and everything is blessed. We will be blessing all the school donations as they head off to Michener and Lincoln Elementary so make sure you have all your donations in the office or leave at the Welcome Center. Blessing tags will be available to attach to your backpack or to give to to children and grandchildren.
Oct 22 – Liturgist & Communion Review
Join us as we learn to perfect our serving of communion and volunteering as liturgist. Whether you want to join this ministry or have been involved previously, please join us in the Sanctuary at 10:45 – 11:15 am for this review.
Oct 22 – Protection Training
Protection Training will be offered by Sherry Stone in Room 5. Join Sherry if you plan on working with youth, children or vulnerable adults. Thank you for your commitment to serving in this ministry. Starts at 11:15 am – 2:00 pm and includes lunch.
Oct 29 – Visit to the Labyrinth
Visit to the Labyrinth at 2:00 pm. Join us as we are guided by one of the Adrian Dominican Sisters to discover and understand the labyrinth at Weber Center. Meet in the parking lot at Weber Center. Weather permitting of course.
Nov 5 – All Saints Sunday
If you have someone in your life that has passed in the last year and you would like to acknowledge them, please contact the church office or note their name and your name on the connection card.
---
Opportunities to Witness
Update on Prayer Requests
As we continue to review previous procedures, we want to advise you that soon, we will start having an end date on prayer requests that are published in the Tidings newsletter and bulletins. Please know that prayer is our foundation and everything we do is surrounded in prayer. A confidential prayer list will continue to be prayed over by those attending our Prayer Gathering on Thursday mornings at 10:00 am. On the current connection card, there is spot where you can add an end date. If no date is noted, your request will appear in Tidings & bulletins for three weeks. You are welcome to add the requests back in, via the connection cards or call the church office, with updates and hopefully some joyful answered prayer. Thank you for your help and flexibility. We are always open to sharing ideas on how best to keep our friends and family surrounded with prayer. 
---
Opportunities to Be Present
Adult Education
Seekers Study of Mark: every Sunday @ 10:45 am in the Lounge
Adult Bible Study: every Sunday @ 10:45 am in Rooms 1 & 2
Spiritual Growth
Fall Meditations: Wednesdays @ 5:30 pm Memorial Garden/Lounge
Men's Circle: every Thursday @ 8:00 am Rev. Alice's office
(this group is currently on pause)
Compassion & Justice
The 1619 Project Study: Every Wednesday @ 1:00 pm Room 3
Offered in-person or via Zoom
(Link is in the church calendar on the website)
"The 1619 Project" Study Wednesdays 1:00 – 2:00 pm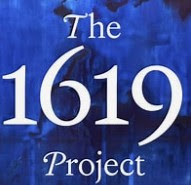 This study shows how slavery reaches into every part of contemporary American society, from politics, music, diet, traffic, and citizenship to capitalism, religion, and our democracy itself. We will read one of 18 chapters each week through May 2024 and discuss. Books are available in the office. Class is offered in person or via Zoom (link is on the on-line church calendar).
Experiencing God Class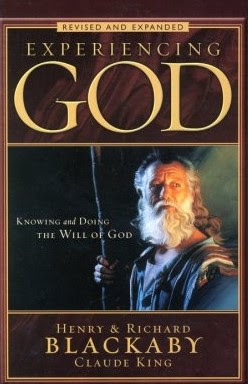 A few weeks ago, we announced the opportunity of joining an adult Bible class called "Experiencing God", a twelve-week class subtitled, "Knowing and doing the will of God". The scheduled start date was Sunday, October 22. As of now, we have zero members who have signed up for the class. Due to the time frame required to purchase the workbooks, we will not start the class on this date. However, on October 22 at 6:00 pm, Jim Caldwell will hold an informational meeting for those who would like to know more about the class. Should there be sufficient interest, a class could be formed and start up early in 2024.
---
Opportunities to Give
Oct 18 – Red Cross Blood Drive
Noon – 5:45 pm, here at Adrian First UMC. Sign up to give blood via this link Blood Drive at Adrian First UMC or call the church office. We also need four volunteers; two each shift from noon to 3:00 pm and 2:45 pm until 6:00 pm. One volunteer to monitor the snacks and, most importantly, people after giving blood and one volunteer to check people in. Sign-up sheet is at the Welcome Center or call the church office. Thank you!
Share the Warmth
The next meal is planned for Oct 19. Please click on the link below or call the church office to sign up to donate items. Please have them to the church by Wednesday, October 18. Share the Warmth Sign Up
Oct 28 – Trick or Trunk
Trick out your trunk and join us to pass out candy and treats to the children in our community. Trunks need to be set up by 5:30 pm and the event starts at 6:00 pm. If you are unable to host a trunk, please consider donating treats to pass out or help with the bounce house, activities or serve donuts and cider. Please contact the Sherry Stone if you can help or sign up at the Welcome Center. Candy can be dropped off at the church office.
Little Free Pantry
Drop off in the box outside of the church office. Please take what you need and add as you are able.
Mary's Food Pantry
Starting Sunday, Oct 1 through Dec 30, 2023, St. Mary's Food Pantry will be included in the Meijer Holiday Simply Give Campaign. During the campaign, customers are encouraged to purchase a $10 Simply Give donation card at checkout. Meijer will then match the donation, so $20 will be donated to St. Mary's Food Pantry.
---
Opportunities to Serve
Hospitality/Coffee Hour
Please consider signing up your family, a group of friends and/or your ministry team so that the joy of serving is spread among many. The plan is to keep it simple with coffee, drinks, cheese & crackers and something sweet. Easy to follow instructions will be available. Sign up via SignUpGenius at Coffee Hour Hosts, at the Welcome Center or call the church office.
---
Did you know?
Altar Flowers are back!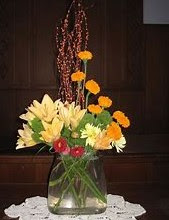 As part of Congregational Care, Sally Glasser, has offered to make lovely arrangements in honor of or in memory of someone or a special event per your request. Thank you Sally. A sign up sheet is at the Welcome Center or you can call the church office. Suggested donation is $20 to cover the cost of the flowers and you can take the flowers after church or designate who is to receive them after the service.
Handicrafters is a pre-covid group making a comeback!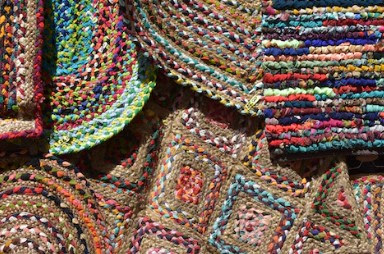 Join others who knit, crochet, embroider, hook rugs, do beadwork, cross stitch or any other fiber work without using a sewing machine on Mondays from 6:30 – 8:00 pm. Starts on Oct 30 and will meet every Monday. Any questions, contact Christine MacNaughton or the church office.
---
Community Events
Oct 16 – Making Meaning with the Bible from Creation to Apocalypse
Led by Dr. Dan McClellan. Will be held on Monday, Oct 16 at 7:00 pm at Herrick Chapel, Adrian College. Sponsored by the Department of Humanities. 
Oct 24 – Fill the Food Pantries
Scheduled for Tuesday, Oct 24 from noon to 3:00 pm. All money and food donated will stay in Lenawee County. Food and money can be dropped off at JR's Restaurant parking lot. St. Mary's Food Pantry will be there along with local radio station WLEN. 
Oct 28 – Trick or Trunk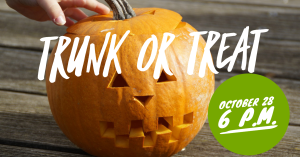 Put on your costumes and bring the kids, grandkids and neighbors for a hollowing good time in the Adrian First UMC parking lot. Fun starts at 6:00 pm and runs until 7:00 pm.
---
Conference & District Events
UMW (United Methodist Women)
UMW, also known as UWFaith (United Women in Faith), will be holding its 5th Annual Celebration on Oct 28. Title is "Turn On – Tune In" at Holt UMC in Holt Mi. Download the flyer and registration below. Keynote speaker will be Bishop Bard. Register online by Oct 21 at UWF Annual Celebration
---
For your information
Adrian First UMC T-Shirts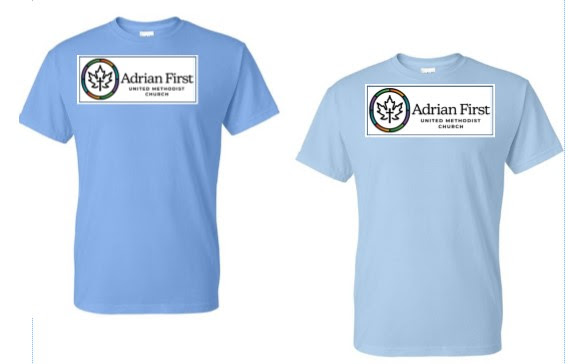 Adrian First UMC T-Shirts are now available to order in the following sizes S/M/L/XL/2XL/3XL/4XL/5XL. A sign-up sheet is available at the Welcome Center for ordering. There are two colors, light blue and dark blue. Donations accepted. Fun and handy QR code, with link to our website, is on the sleeve to start a conversation.
---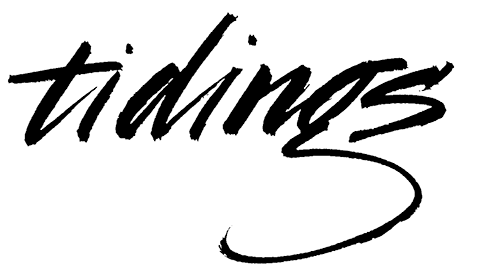 Please note that the next Tidings will be published on October 25.  If you have an article to include, please send it to adrianfumc@adrianfumc.org by 4:00 pm Tuesday, October 24. As always, thanks so much!