The Congregational Care Ministry Team will hold its annual quiche sale to support our various ministries (freezer meals, hot meals to homebound, etc). The quiche can be frozen and are perfect for the holidays.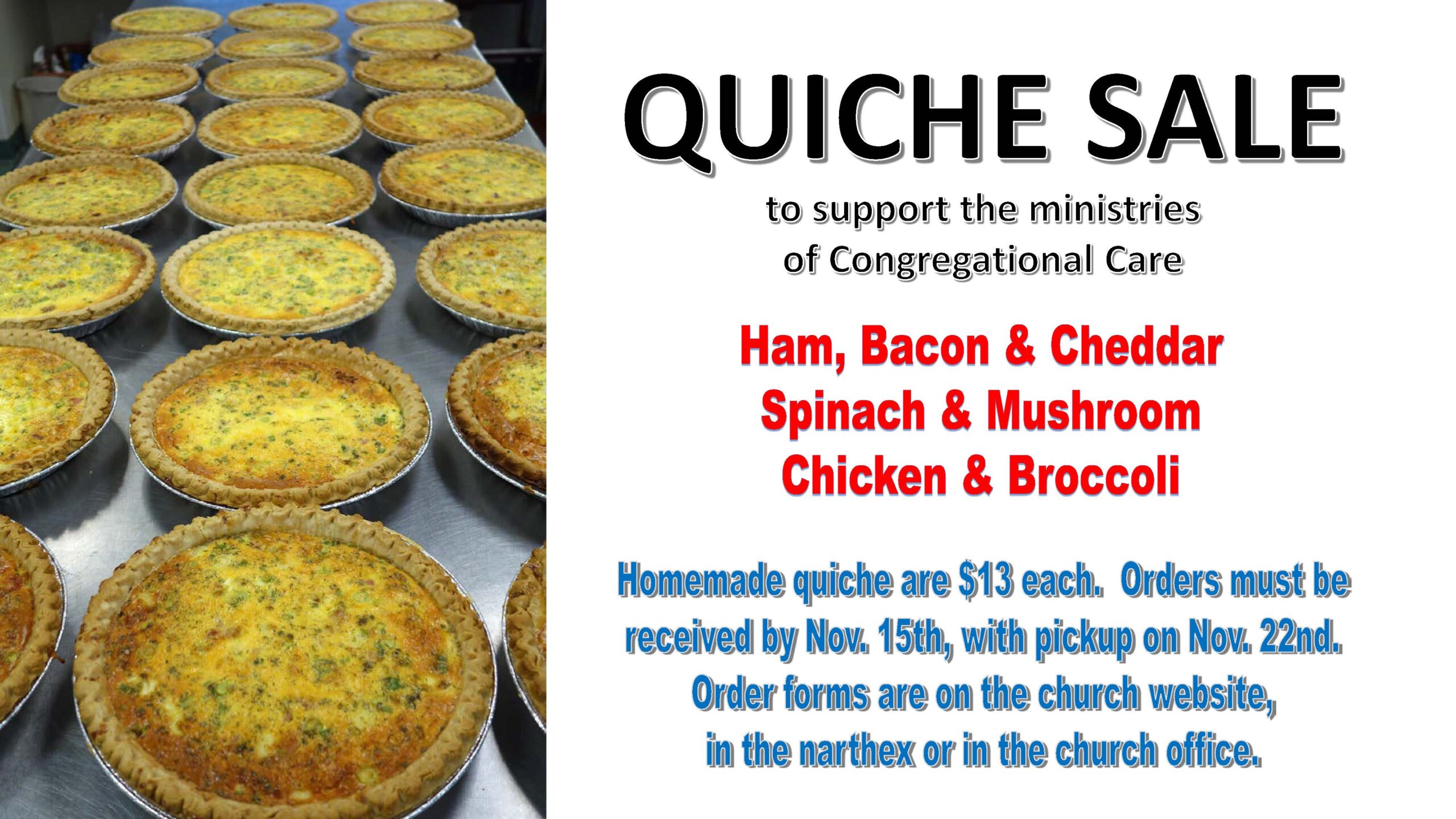 We will be taking orders with payment beginning October 25 and continuing through November 15. Order forms are available on the website, at the Information Desk in the narthex, and on the table outside the church office. You will have your choice of the following flavors: Ham & Bacon, Spinach & Mushroom, and Chicken & Broccoli.
The quiche will be baked on Saturday, November 20 and will be available for drive-thru pickup on Sunday, November 22 on the Pavilion side driveway. Price per quiche is $13.